About us
Our dream is to draw a heart for every person in the world.
We perceive each hand-drawn heart as one person on EARTH.

Our motto:
LET EVERY HEART FIND ITS PERSON, LET IT BRING JOY, HAPPINESS, LOVE AND SATISFACTION INTO HIS LIFE.

We are an apolitical group of people who like to draw hearts by hand. We drew the first one in 2007, and gradually people and schools from different countries of the world get involved in the drawing. We virtually dedicate the drawn hearts to people, cities and states.

Now we're drawing for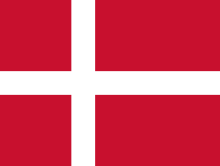 Denmark

Join us
Drawing hearts promotes concentration, creativity, empathy and improves mood. Drawing a heart is easy, it has a positive effect on the artist and the surroundings.
You are also welcome, you surely know for whom you would draw at least one heart...
The team includes everyone who wants to draw hearts and sends them to us in the desired form, or otherwise helps spread the idea of Enjoy Hearts.
It is up to you which drawing format you choose. A square notebook of A4 size (type 465 e) and a pen that doesn't break have worked for us.
Your drawn page must contain:
1AUTHOR'S NAME (can also be a nickname/company name...)
2DATE of drawing
3NUMBER of hearts
4SEND scan/photo:
If you want to dedicate the page to someone (you don't have to), just add the information to whom.
IT IS IMPORTANT TO HAVE FUN AND JOY WHEN DRAWING 🙂
We look forward to seeing you and wish you many nice moments spent in the company of hearts.
Project 45 min.
The 45 min project is an educational, simple and fun form of group drawing of hearts, which supports the concentration and empathy of the artist and the whole group.
Once a year, during one lesson, schools join in, where students playfully try to see how many hearts they can draw in 45 minutes
In 2021, children and teachers drew 150,000 ❤️, in 2022 children and teachers drew 4.2 million ❤️
In 2023, children and teachers drew 4,67 million❤️.
Every school and other groups are welcome.
We will be happy if your school joins, it's really easy.
Statistics
Total number of drawn hearts
23868696 ❤️

Total number of drawn hearts for Denmark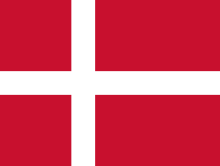 2777252 ❤️
Total number of drawn hearts for Iceland

349070 ❤️
Total number of drawn hearts for Slovakia

5459781 ❤️
Total number of drawn hearts for Czechia

10593176 ❤️